Castle in the Community
Built over three floors, the gatehouse accommodates learning spaces, café, exhibitions and flexible community spaces for meetings and events, to act as a heritage hub at the heart of the local community, breathing new life into this much loved, iconic historic building. 
The Hylton Castle Trust has a focus on engaging young people, with opportunities to develop skills and work experience, learn about local heritage, and to take part in governance, decision making and planning. Hylton Castle Trust is an independent registered charity, and events, exhibitions and activities will be co-curated by the local community, stakeholders, volunteers and others who have an interest in the castle.  
Plans include:
Three floors inserted within the existing structure with access to the roof
New stairs and a lift
Spaces to house a broad range of events and activities
A café
Interpretation telling the story of the history and heritage of the castle, dene and wider city
Learning spaces for use by schools, colleges, universities and the community
As an educational, community and visitor attraction the castle will enable current and future generations to discover the fascinating stories and rich heritage of the castle, dene and city of Sunderland whilst providing opportunities for volunteering and training.  
To view the plans of the castle, press the play button
Partners & Funders
Hylton Castle Trust is working in partnership with Sunderland City Council, English Heritage and Historic England.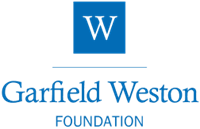 Check out our Facebook updates